Penn Police Department
The University of Pennsylvania Police Department (UPPD) is comprised of 121 full-time sworn police officers. All UPPD officers are certified by and receive their law enforcement authority through the Commonwealth of Pennsylvania Municipal Police Officers Education and Training Commission (MPOETC).
The Penn Patrol Zone
The primary responsibilities of the UPPD are crime prevention, abatement, and investigation within the Penn patrol zone jurisdiction, which extends from 30th Street to 43rd Street (east to west) and Market Street to Baltimore Avenue (north to south). Officers may travel outside of the Penn patrol zone when performing additional responsibilities, such as attending court hearings and transporting victims, witnesses and suspects.
"I want to applaud the work of [Penn Police]…The officers were patient, compassionate, and professional in their interactions…[the officers] handled the situation in ways to deescalate…and with a spirit of wanting to help."
F.F.
Penn Community Member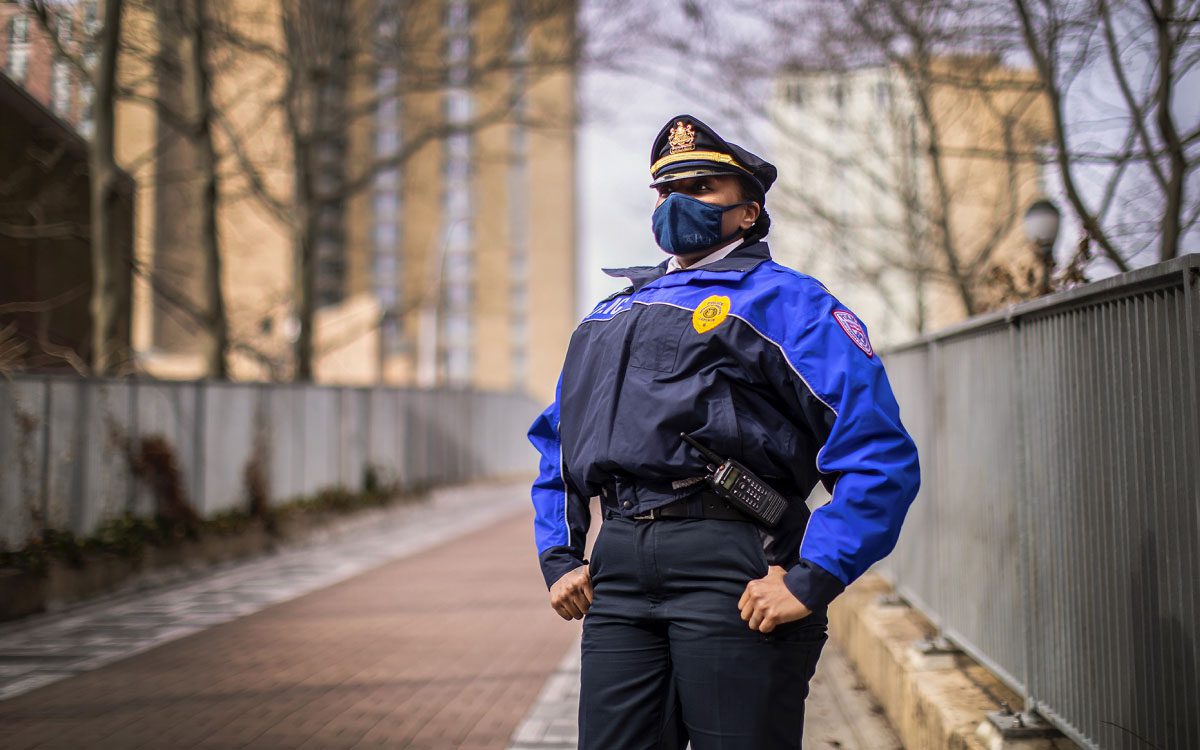 Did You Know the UPPD has a diversity, equity, and inclusion officer
?
.
The Division of Public Safety recognizes the history of oppression that has resulted in ongoing disparities for some communities. The Diversity, Equity, and Inclusion (DEI) Office is committed to promoting the values of inclusion throughout the University of Pennsylvania and the surrounding Community. This office will identify opportunities for improvement, research and develop exceptional training for our Officers, conduct a comprehensive policy review, promote accountability based on our core values, and support our existing processes to address inequitable actions. The DEI Officer will facilitate the necessary conversations and decision-making to lead to a more equitable and inclusive department.
Our goal is to engage and empower all the diverse voices of our Community so that, as a collective, we can remove barriers that perpetuate inequity, injustice, and exclusivity. We will work to create a safe place where all members of our Community – of any race, creed; culture; socio-economic status; sexual orientation; residency; gender, and/or disability – can live freely, thrive, and learn and grow together.
22
Community Events Attended in AY22
16
Members of the Detective Unit
6527
Hours of Training in FY22